German Beer and Food, Music & Family Fun!
Every Friday and Saturday 4pm to 9pm!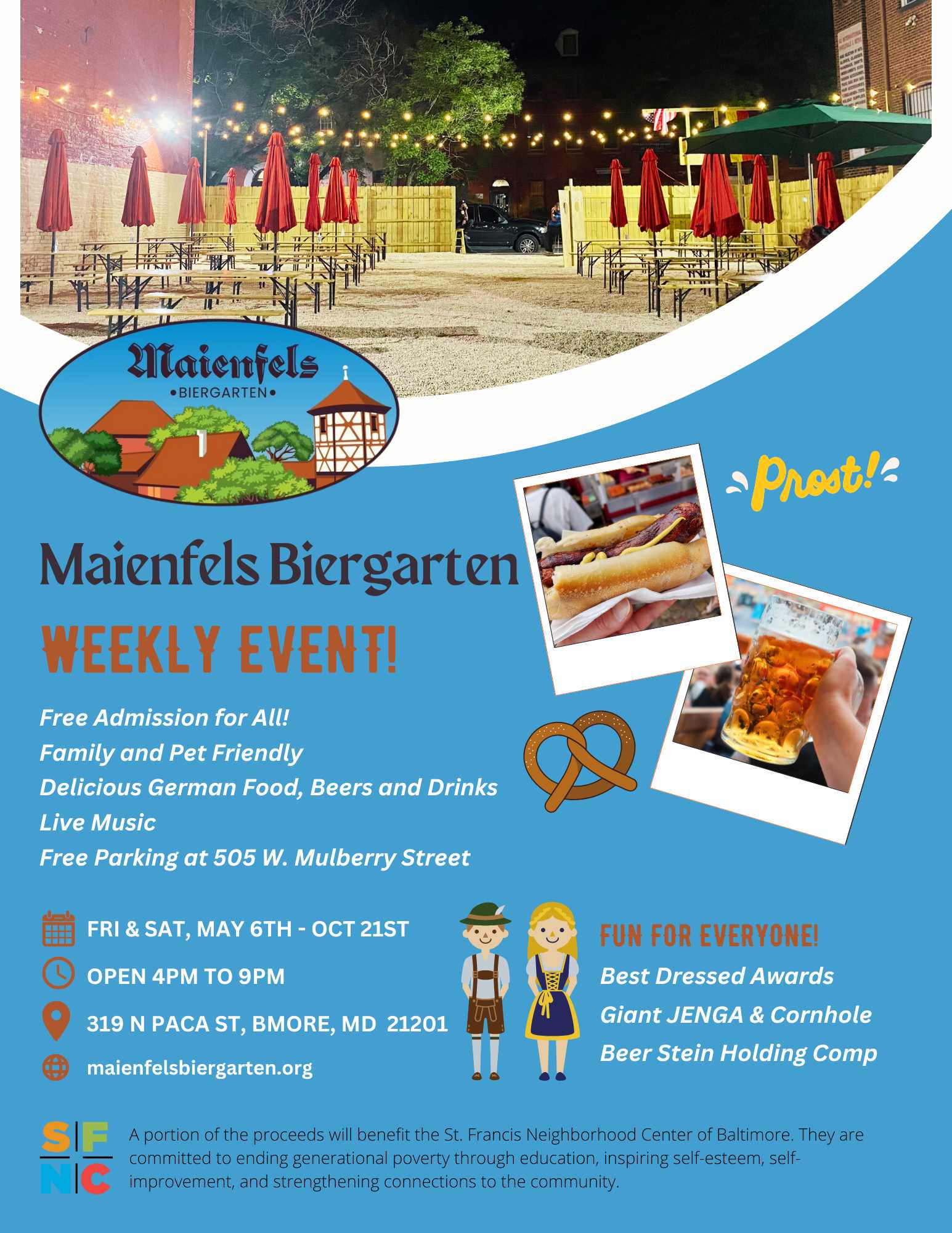 Directions to Maienfels Biergarten Parking Lot
Parking for the biergarten is at 505 W. Mulberry Street, Baltimore, Maryland, 21201.
Parking is immediate on the right of W. Mulberry Street, after you pass Green & W. Mulberry St just before Paca & Mulberry St, going east on Mulberry St toward Charles Street
Parking is on your left if you on Mulberry Street going west on Mulberry St toward Martin Luther King Boulevard Before Green & Mulberry St.
Please see the map below for parking
HISTORY OF THE MAIEN-FELS CASTLE
The Maienfels Castle at Wustenrot in the Heil-bronn district was built between 1230 and 1250. The core of the castle, still largely intact, was completely surrounded by a curtain wall. At that time, the lords of Neudeck were the in-habitants and owners of the castle. Over the course of the fourteenth century, it became more of a so-called "Ganerbiat".
This means that several knightly families shared the ownership of the castle. In the year 1441, during a feud, the Maienfels Castle was besieged, conquered and partly destroyed. Over the next twenty years, the castle was rebuilt under a new Ganerbiat (community of heirs). Parts of the castle were adapted to the new military requirements which arose from the development of firearms.